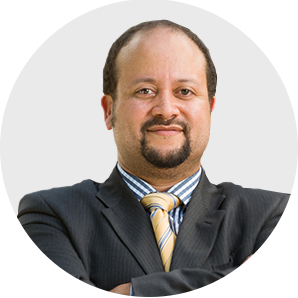 Sam has broad experience representing business owners and their businesses in a variety of matters including litigation, contract disputes, intellectual property, ownership and governance negotiations, documentation and dispute resolution, real estate disputes, defamation actions, wills and estate planning, minor criminal matters, and government contracts, regulatory and administrative matters. He has developed an understanding of healthcare laws and regulations and their impact on practicing physicians and other providers. Sam has a robust technology background with over 10 years of systems integration, network engineering, and database administration experience. Sam speaks fluent Spanish. When he is not in the office, Sam enjoys gardening, playing music and is a photographer and a magician.
Samuel Piñero received a B.A. degree in Philosophy from the University of North Carolina at Charlotte in 2004 and a J.D. degree in 2008 from Wake Forest University.
Professional activities
North Carolina Bar Association; State Bar of North Carolina
Admitted to practice in all North Carolina State Courts; Eastern District of North Carolina; Middle District of North Carolina; and Western District of North Carolina.
Prior Employment
Womble Carlyle Sandridge & Rice PLLC 2008-2010
Mecklenburg County